Eastern Screw is an ISO 9001:2015 registered manufacturer and distributor of primarily Stainless Steel Fasteners.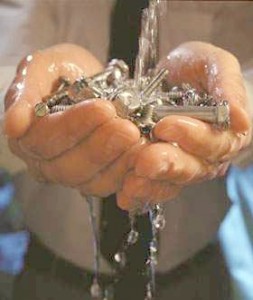 "Stainless Made Simple" is more than a slogan; it is what we try to do for our customers. We have succeeded in simplifying your stainless purchasing by providing what other companies can't or won't.
When it's on our shelf, it's available to you. If it's not in stock, we can manufacture to meet your required lead time. With Eastern, you get what you need, when you need it.
Eastern stocks a full range of tapping and machine screws compliant to the new Buy American Act, passed by congress in April 2009. If your project requires fasteners produced in the USA, look no further, we have them on the shelf or available with a short lead time.
Phone: 800-872-3726

e-mail: sales @ easternscrew dot com