Eastern Screw carries Type 25 thread cutting screws in 18-8 and 410ht stainless. Available head styles include Pan, Flat, Hex, Hex Washer, Binder, Fillister, Oval and Truss. Available drive types are Phillips, Slotted, Hex, 6-lobe and Square.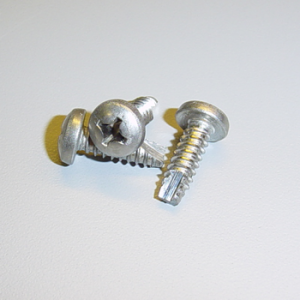 Listed below is our current inventory showing item, quantity on hand and origin. Even though new items are added weekly, if you don't find exactly what you are looking for please give us a call or drop us an email.
The search box is keyword based, so if you are looking for a 10 x 3/4 ph flat t-25 188 for example, enter in the search box 10 3/4 flat  to see a list of available options. You can add or remove terms to see more or less items.
[table "6" not found /]